With more than 35 years of experience of helping businesses understand their risks, SIB has deep expertise when it comes to commercial insurance in obtaining the requisite coverage they need to be suitably protected.
We work with you to identify your business needs and understand the complexity of your organisation to design creative, customized solutions delivered seamlessly.
We leverage propriety data and analytics to provide custom risk transfer, retention, and mitigation solutions that help organizations and individuals better identify, quantify and manage their risk exposure. By combining advanced data analytics & product design with human expertise, we make it simple, fast, and convenient for you to get the coverage you need to protect your business.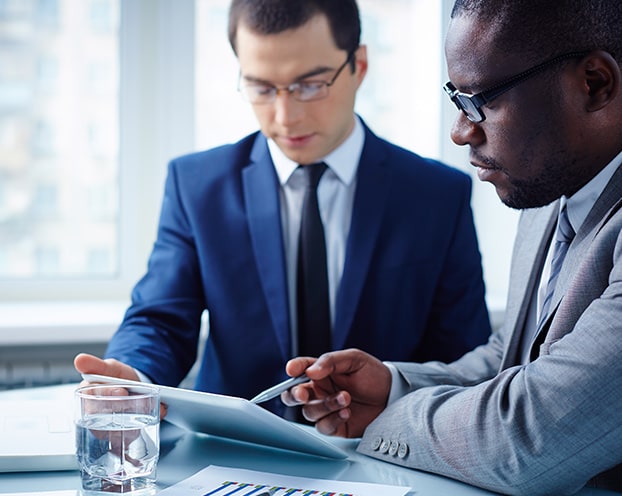 As a Global Network Correspondent of Aon's in Pakistan, we provide world-class insight and expertise from our specialists in various sectors and industries, custom-tailoring solutions with a personal touch to help you find better ways to manage your risk, protect your people and support your growth.
Whether your company is just starting out or you have been in business for decades, we want to work with you. Commercial insurance for businesses can be complex and time-consuming, and we make it fast and simple to get business insurance at the most affordable rates.
We provide a wide range of insurance products to protect your business and some of these are listed below:
Insurance Class/Line of Business
All Risks Insurance – (Cameras & Satellite Phones, Computers, Laptops, Mobiles)
Baggage Insurance
Business Interruption
Business Travel
Cash in Safe
Cash in Transit
Commercial General Liability
Comprehensive Machinery Insurance
Construction & Erection All Risks
Contractors All Risk Insurance
Contractors Plant & Equipment
Directors & Officers Liability
Electronic Equipment
Employer's Liability
Erections All Risks
Fidelity Guarantee
Fire & Allied Perils
Fire & Property Damage
General Liability
Export Credit Insurance
Event Cancellation
Industrial All Risks
Machinery Breakdown
Marine Cargo Export
Marine Cargo Import
Marine Inland Transit
Motor Commercial Comprehensive
Motorcycle Comprehensive
Motor Private – Third Party Liability
Motor Private Comprehensive
Professional Indemnity
Property All Risks – PD/BI
Public & Product Liability
Public Liability
Terrorism
Terrorism with Business Interruption
Third Party Liability
Travel Insurance
Workmen Compensation
Personal Accident
Marine Umbrella Insurance
Burglary
Surety Guarantees / Bonds
Boiler and Pressure Vessel
Marine Hull
Product Recall
Product Liability
Political Violence
Comprehensive Project Insurance
Aviation Hull
Aviation Liability
Loss of License
Medical Malpractice
Bankers Blanket Bond
Plastic Card
ATM Withdrawal Insurance
Kidnap for Ransom
Contingency Insurance
Project Marine Insurance with DSU
Project Construction/Erection Insurance with DSU
Project Terrorism Insurance with DSU
Terrorism Liability Insurance
Delay in Startup / Business Interruption / Consequential Loss of Profits
Political Risk Insurance
Clinical Trial Liability
Product Guarantee
Loss of Profits following Machinery Breakdown
Cyber Insurance
Insurance Audit
Insurance Consultancy
Claims Advocacy
Insurance Advisory for Financiers / Lenders
Risk Engineering Surveys
Banker Blanket Bond (BBB)