Health Insurance, Life Insurance & Other Benefits
As Pakistan's largest life insurance, health insurance and benefits broker, we use our market expertise to help you design your employee benefits, identify the right products and insurance providers that is best suited for your specific life & health strategy.
We work with you to design and implement effective, holistic life and health insurances and wellbeing strategies aimed at sustaining employee engagement over the long term. The combination of our benefits expertise, consulting-based approach and market leading technology solutions enables us to better serve your employee benefit requirements.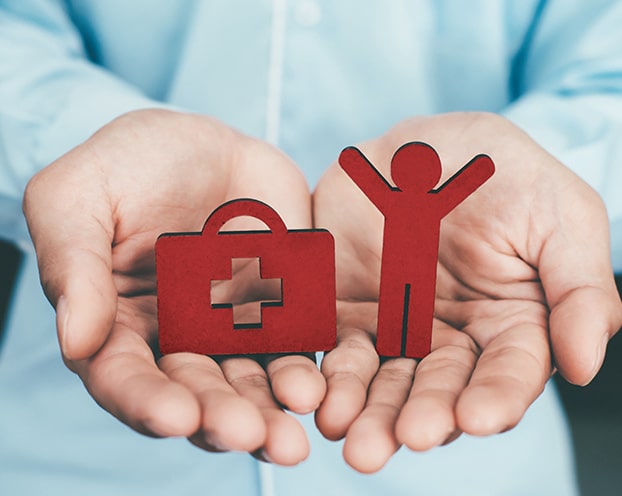 Healthcare costs are skyrocketing and workers around the world have vastly different needs and expectations of their employer benefits. We provide consulting and insurance broking solutions that help clients mitigate rising healthcare costs and improve employee health and wellbeing.
The future of health, benefits and rewards packages is changing rapidly. Designing and implementing an engaging and cost-efficient package demands data-driven insights and analytics. By harnessing benchmarking data and analytics, marketplace leverage, and industry-focused knowledge and experience, SIB's specialist teams deliver tailored solutions that are aligned to your company's needs and objectives while managing costs.
Outpatient Department Coverage (OPD):
Accounting for a significant amount of your expenses, your Outpatient Department Coverage is fundamental to a great Health Insurance Plan. SIB includes the following:
Doctor Visits
Consultations
Medication
Inpatient Department Coverage (IPD):
Having adequate Inpatient Department Coverage is your most important failsafe in the potential event of a serious illness, complex surgery or other health conditions that require overnight hospital stays and diligent monitoring.
Hospitalisation
Maternity benefits
We have integrated the following into our H&B Products to give you ultramodern insurance solutions that ensure you receive the best possible coverage available.
Wellness & Health Transformation
Data Analytics & Reporting
Plans Benchmarking
Identifying & Addressing Key Cost Drivers
Vendor Management, Renewals & RFP's
Plan Design (Re) Modeling
Financial Projections
Performance Tracking & Monitoring
Qualified Medical Team for Escalations
Holistic Plan Management & Targeted ROI
Better Employee Engagement & Outcome